Welcome to my English site about electronic circuits and electronic stuff!
Here you will find the best of my german page Volkers Elektronikbastelseite translated in English.
Volker Lange-Janson
Stybbåkravägen 8
61294 Finspång
Sweden
E-Mail: sm5zbs (att) janson-soft . de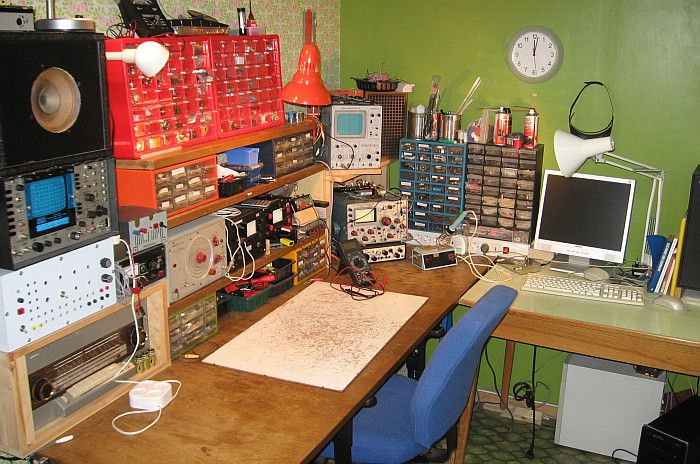 This is the place where I used to spent hours of time. My measurement equipment is used or homemade.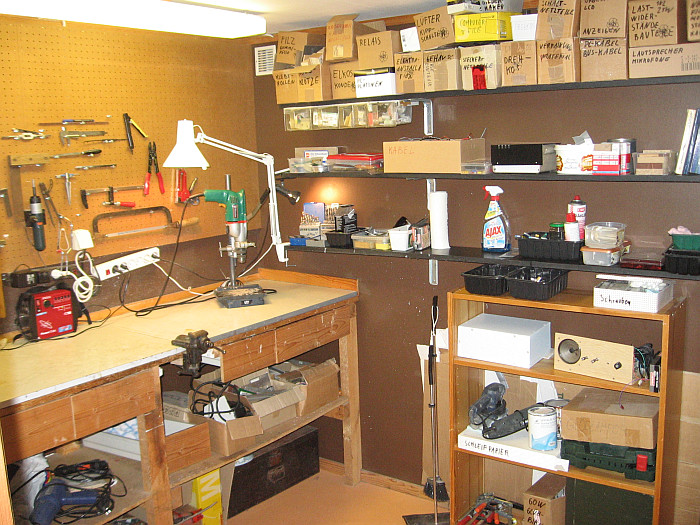 My workbench.
Video about my workbench. My comments are in German.